Donna's Story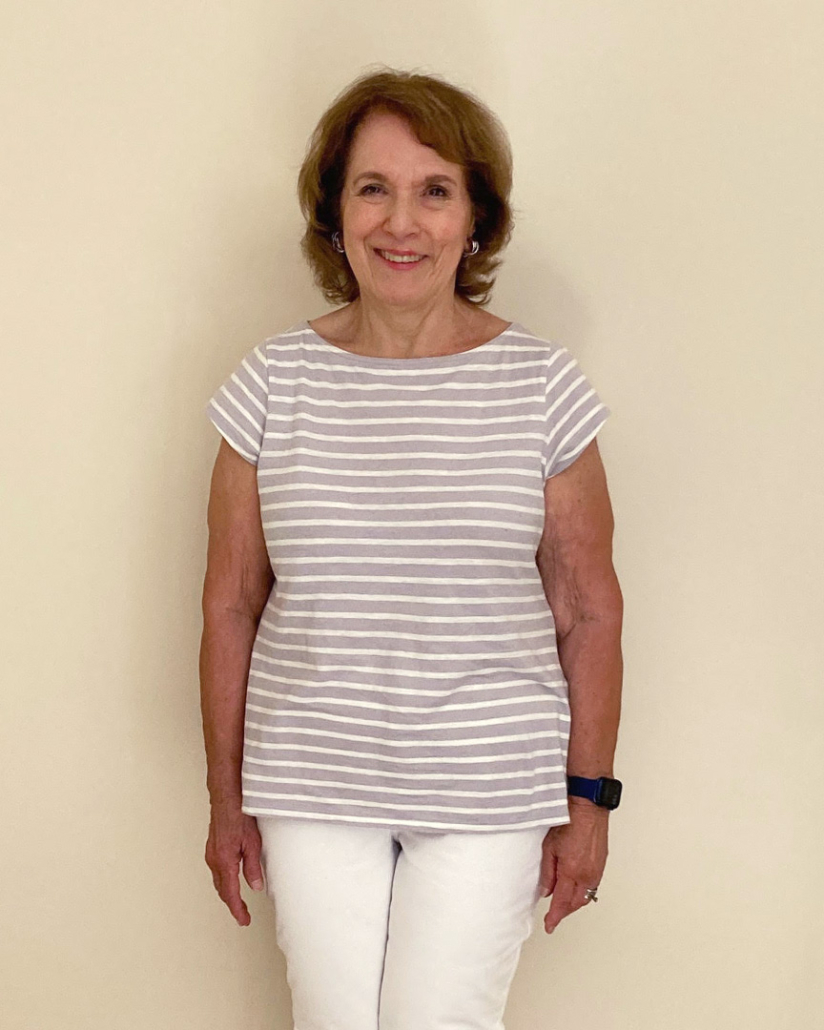 Donna learned how to lose weight and keep it off! And you can too.
"I'm very pleased with Cōpare & the results.  I really wondered if it was possible to get visceral fat down at 78 years of age.  You read how as you age fat accumulates in the abdominal area.  With the Cōpare food plan & support from my coach Stephanie, it happened.
The thing that helped me most was the support from you & Tom.  Both of you encouraged me all the way.  I think support at home is critical too.  If you're the one cooking, everybody else is on Cōpare to a certain extent.    
And you tailored the food plan to my taste.  I used the Cōpare food for 3 months, then switched to the whole food program.  On whole food I continued to lose weight, build muscle, & lose fat.  It's important not to lose muscle as you age, and this plan actually enabled me to increase muscle.  
Another big plus of the Cōpare plan is the way it is structured to maintain weight loss.  Other plans may work as long as you're on the diet. The real test is if you can maintain the weight loss. I think this is what sets Cōpare from the rest. If you "graduate", their support is available to you at no charge.  And you learn how to eat for the long term both at home & when you eat out."  
Trust the process, believe in yourself and just do it. You can either spend the next period of your life dreaming about getting healthy or doing it – my advice is to get after it!"
GET STARTED
Ready to partner on a journey to better health?