Roasted Asparagus & Cauliflower Soup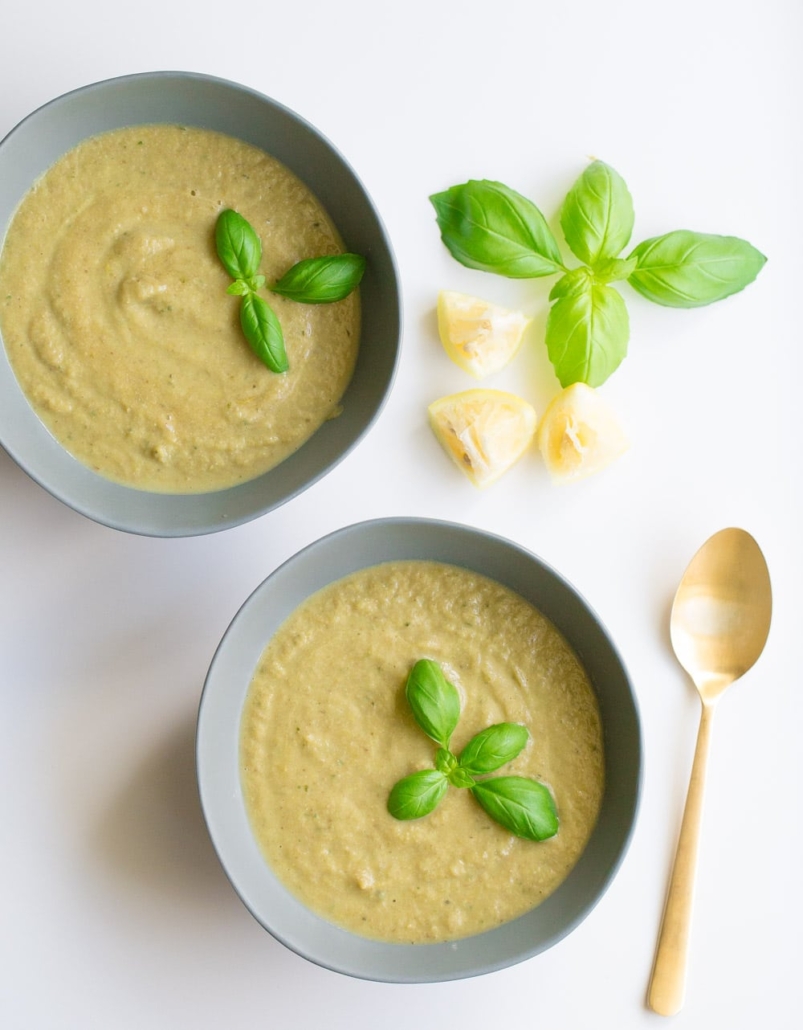 Roasted Asparagus & Cauliflower Soup
Ingredients
1 small head of cauliflower
1 large bunch of asparagus
1 small onion, diced
2-3 cloves of garlic, minced
4 cups of chicken broth
1 cup of unsweetened almond or coconut milk
¼ parmesan cheese or nutritional yeast
Sea Salt and black pepper, to taste
Option: 1 jalapeno, seeded
Serves 4
Nutrition | Calories 206 | Carbohydrates 10g | Fiber 4g | Protein 8g | Fat 16g
Instructions
Preheat oven to 350 degrees. Use cooking spray to coat 1 large baking sheet.
Clean and chop the cauliflower and asparagus. Season the vegetables with 2 Tbsp. of olive oil, salt, and pepper. Place on the baking sheet. Roast for 20-25 minutes.
While the vegetables are roasting, heat 2 Tbsp. of olive oil in a large soup pot. Add the diced onion and sauté until soft (about 8-10 minutes).
Add the minced garlic and jalapeno pepper. Sauté for 1-2 more minutes.
Remove vegetables from the oven. Let cool.
Add the cauliflower, asparagus, and broth to the pot. Heat to a boil. Reduce to a simmer and stir in the unsweetened almond milk and parmesan cheese. Simmer for 10 minutes.
Turn off the heat. Allow to cool. Once cool, use an immersion blender for blend the soup until smooth.
Serve hot or cold. Top with a protein for a complete meal! A bit of crispy tofu or lump crab meat would go well.