Chewy Ginger Molasses Cookies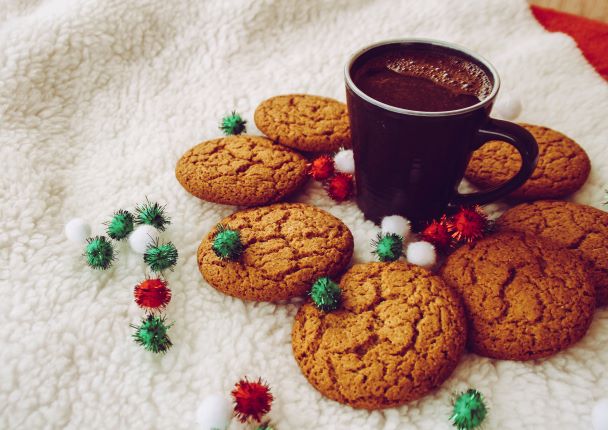 Chewy Ginger Molasses Cookies
Ingredients
1 cup almond flour
1 cup oat flour
1 tsp baking soda
1 tsp baking powder
1 tsp ground ginger
½ tsp cinnamon
¼ tsp salt
¼ cup solidified unrefined coconut oil
⅓ cup of Stevia or Monkfruit
3 Tbsp. blackstrap molasses
1 tsp vanilla extract
1 Tbsp. unsweetened almond milk
Serves 18
Calories 98 | Carbohydrates 8g | Fat 7g | Protein 2g
Instructions
Preheat the oven to 350°F then line a baking sheet with parchment paper.  Combine the almond flour, oat flour, ginger, cinnamon, baking soda, baking powder and salt. Sift together then set aside.
In the bowl of a stand mixer with the paddle attachment (or a large bowl using a hand mixer), add the solidified coconut oil, stevia, molasses, vanilla extract, and unsweetened almond milk. Cream together on medium speed for about 1-minute.
With the mixer running on low speed, add the dry ingredients to the bowl in two parts. Mix until a dough forms, about 30 seconds. Scrape down the sides and mix again, as needed. If the dough is too sticky to handle, try refrigerating it for at least 30 minutes to help the coconut oil solidify.
Take 2 tablespoons of dough and roll into a ball. Sprinkle with Stevia (if desired) then bake cookies for about 10-12 minutes, until they are puffy and just starting to spread. If they seem undercooked at first, they will harden as they cool.
Allow cookies to cool on the baking sheet for at least 10 minutes. Store in an airtight container for up to 7 days at room temperature.
*Recipe adapted from www.makingthymeforhealth.com